Is your child's school closing due to the coronavirus?
Are you concerned your child may fall behind?
Would you like to help your child catch up?
EBL Coaching has your solution…
…nationwide virtual tutoring on Skype and Zoom!
Using individualized instruction and research-based methods, we ensure that children continue to learn during school shut-downs and are free of academic regression.


And, your child will stay virus-free with online teaching!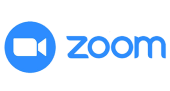 Contact Us About Tutoring
By completing the form below, our Director Dr. Levy will reach out to you within 24-48 hours to discuss your child's needs.