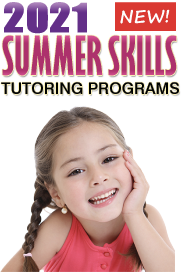 Call 212-249-0147
or use our
contact form below
EBL Coaching offers intensive individualized summer skills building programs for students entering grades K-12. These programs are catered to the individual needs of each student and can be focused on reading, writing, math, executive functioning, and/or organizational skills building using a multi-sensory approach.
Summer Skills Building Program
During these individualized summer sessions, rising middle and high school students can learn multi-sensory strategies for developing independent study and executive functioning skills, including techniques for note taking, test taking, time management, organization, focusing, writing, and reading comprehension. By the end of the summer, students will feel prepared and armed with the tools they need for academic success.
During these summer sessions, students receive individualized instructional lessons to teach them the fundamental skills that are essential for academic success. Prior to the start of the sessions, students are assessed by Dr. Levy to determine their strengths and weaknesses, grade levels, and specific goals. During these summer sessions, students enjoy learning the concrete strategies and feel empowered and motivated to succeed in school by noting their improvement with these research-based techniques.Grades PreK-5
Summer Program Information
If you would like more information on our summer programs, please fill out the contact form below and press "submit":