ADHD treatment in NJ and NYC by Dr. Emily Levy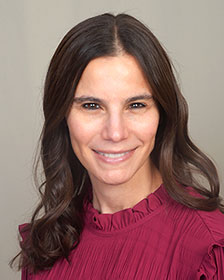 Dr. Emily Levy is the founder and director of EBL Coaching, a specialized tutoring program that offers individualized one-on-one home, virtual, and on-site instruction using research-based, multi-sensory techniques. She is also the author of Strategies for Study Success, a 17-part student workbook series that teaches students strategies for test taking, note taking, reading comprehension, writing, summarizing, and executive functioning, along with the Flags and Stars Orton Gillingham student workbook series, which helps students develop their fundamental decoding and spelling skills. Additionally, she is the author of Flags and Stars Multi-Sensory Math, a multi-sensory math program that helps students develop a stronger understanding of core math concepts, including addition, subtraction, multiplication, division, and fractions. These workbooks are currently used at schools nationwide.
Dr. Levy graduated from Brown University and received her Masters Degree in Special Education from Nova University in Florida. She also completed her Doctorate Degree in Education from Nova University. She performed a five-year research study developing an alternative strategy for teaching reading comprehension and won a fifth place Westinghouse Science and Talent Award for this research. She has spoken at national and international conferences on research-based teaching methods.
Dr. Levy serves as the director of EBL Coaching, and hand matches each student with a highly trained tutor who provides individualized instruction to every child. Whether a student is struggling with their academic skills or needs ADHD treatment in NJ or NY, the tutors at EBL Coaching provide individualized, diagnostic and prescriptive plans to address the needs of each student. For dyslexia and ADHD treatment in NYC, tutors offer specific instruction using research-based, multi-sensory techniques, similar to tutors at its NJ center.
Dr. Levy also finds it very beneficial for tutors to collaborate with other teachers, therapists, or learning specialists who are also working with a child, to help ensure that the child is always progressing in the right direction. Along with Dr. Levy's initial assessment of each child, tutors often incorporate other reports and school feedback in coming up with an instructional plan for each student.
Dr. Levy is truly committed to the success of every student.
Dr. Emily Levy
Founder & Director EBL Coaching
www.eblcoaching.com
---
VIRTUAL/
IN-PERSON TUTORING
Reading
Writing
Study Skills
Math
Orton Gillingham
I just wanted to let you know that since coming to EBL Coaching, my daughter has improved tremendously. I just referred someone to EBL again. Thank you so much! Our tutor has been wonderful for my daughter.
– Katrice, Parent