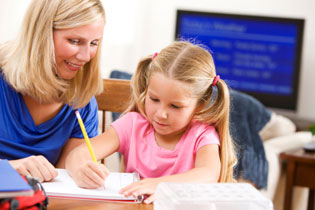 EBL Coaching specializes in providing one-on-one, multi-sensory tutoring that is individualized according to the needs of each student. We focus on teaching students in grade preK-12 fundamental skills that are essential for success in school, including reading, writing, reading comprehension, math, study strategies, focus, and motivation. We also offer specialized programs for students with ADHD and Learning Disabilities.
We begin with an assessment of each student to determine his or her strengths and weaknesses and the most appropriate methods.
We then put together a diagnostic and prescriptive learning plan using research-based, multi-sensory techniques. We integrate the Orton Gillingham technique for students with dyslexia and language-based learning disabilities as well as specific strategies for executive functioning and auditory processing skills when relevant.
As students progress through school, the academic demands increase rapidly. Research indicates that teaching students scientific-based strategies for developing core academic skills can prevent future challenges and help students excel as they progress through school.
Sessions can be held seven days per week at our Upper East Side learning center, your home, or your child's school. Some of the skills that we cover include:
reading fluency
writing
reading comprehension
decoding & encoding
executive functioning skills
summarizing
math concepts & word problems
test taking & note taking
focus & organization
auditory processing
motivation
study strategies
We are happy to maintain communication with your child's school if you choose, to work as a team in ensuring that your child is constantly progressing.
In addition to one-on-one tutoring for academic skills, EBL Coaching also provides assistance with test prep, including preparation for the ISEE, SHSAT, SSAT, SAT, ACT, and state exams.