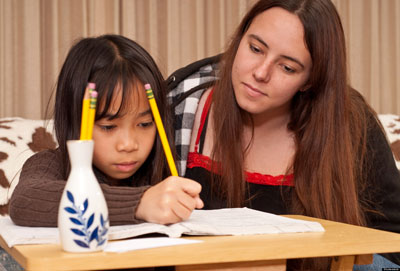 By Emily Levy, founder & director of EBL Coaching
Many parents as what kind of developmental milestones they can expect for their children. All children learn and develop at a different pace, but below are some general developmental and academic milestones:
Early Years
Age 1 – By age 1, children should be saying basic words, such as "mama" and "dada" and should respond to oral requests as well as the word "no"
Age 2 – By age 2, children should begin to speak using simple phrases and 2-4 word sentences. They should also pick up a pencil and scribble on their own.
Age 3 – By age 3, children should begin to recognize numbers, colors, and basic shapes, and should be able to count 1-3 objects
Age 4 – By age 4, children should be able to count 5 objects, rhyme words, print some (though not all) letters, and speak in long, compound and complex sentences using a roughly 1,500 word vocabulary
School Years
Kindergarten – By Kindergarten, children should recognize basic sight words, such as at, too, this, and what. They should also be able to count at least ten objects, identify and write the numbers 1-10, identify and write upper and lower case letters, and recognize the sounds associated with each letter of the alphabet.
Grade 1 – By first grade, students should be able to decode basic three and four letter words. Students often still use inventive spelling but are able to compose multi-sentence stories when writing.
Grade 2 – By second grade, most students have become fluent readers and are able to decode the majority of unknown words that they come across when reading. They should be reading chapter books and read them with expression. They should also begin to use correct (not inventive) spelling when writing multi-paragraph stories.
Grade 3 – By third grade, students should be writing both creative stories as well as simple paragraphs, with a topic sentence, details, and a conclusion sentence. They should also use mostly correct spelling, capitalization, punctuation, and grammar. They should also be "automatic" with their basic addition, subtraction, multiplication, and division facts.
Grade 4-With the shift from learning to read to reading to learn, children should be able to fluently decode and identify the topic, main idea, and important details when reading. They should also begin to write well-composed multi-paragraph essays and learn to independently break down math word problems.
Grade 5- Children should be able to brainstorm, write, and self-check five paragraph essays with proper sequence and organization. They should also have well-developed higher level comprehension skills, including drawing conclusions and making inferences and predictions based on information read. Furthermore, they should be able to independently solve multi-step math computation problems.
These milestones certainly vary, as every child is unique. If you notice any significant variations from these general milestones, alert your child's doctor. Enjoy watching your children grow up. We all know it moves quickly!
Dr. Emily Levy is the Founder and Director of EBL Coaching, which offers one-on-one tutoring and intensive summer programs. For more information, visit www.eblcoaching.com or call 212-249-0147.
Dear Dr. Levy, My son received an excellent report card. I can't say enough good things about his EBL tutor. She has done a tremendous job helping him improve his reading and writing skills. Most importantly, she is wise and kind. She is always patient with him. Because of his tutor, my son writes with much more ease.
– Parent